THE 6 SECTIONS OF THE ANCHORED FAITH JOURNAL: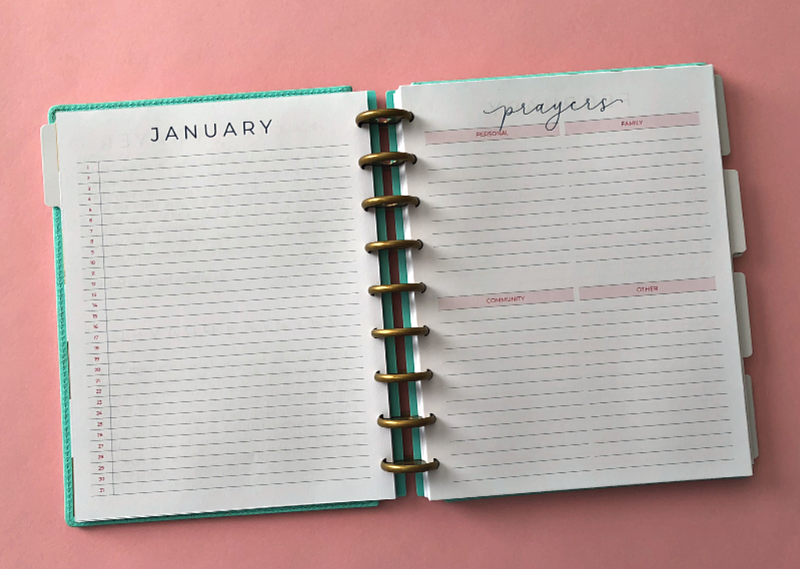 PRAYERS: A personal prayer journal, broken down by month + day. You can write out specific prayers in different categories AND write out prayers for specific people. You also have space to reflect and record any answered prayers!
GRATITUDE: Record a few things that you're grateful for each day, and watch your perspective change!
BIBLE STUDY: Use during your quiet time or group Bible study to record any notes or thoughts you want to remember as you're studying!
SERMON NOTES: Jot down any notes you take during church each week!
SCRIPTURE REFERENCE: A cultivated collection of Bible verses on specific topics, such as "When I feel angry", or "When I feel sad". These are already started for you, and give you room to add to the list!
NOTES: Extra notes pages are always handy!