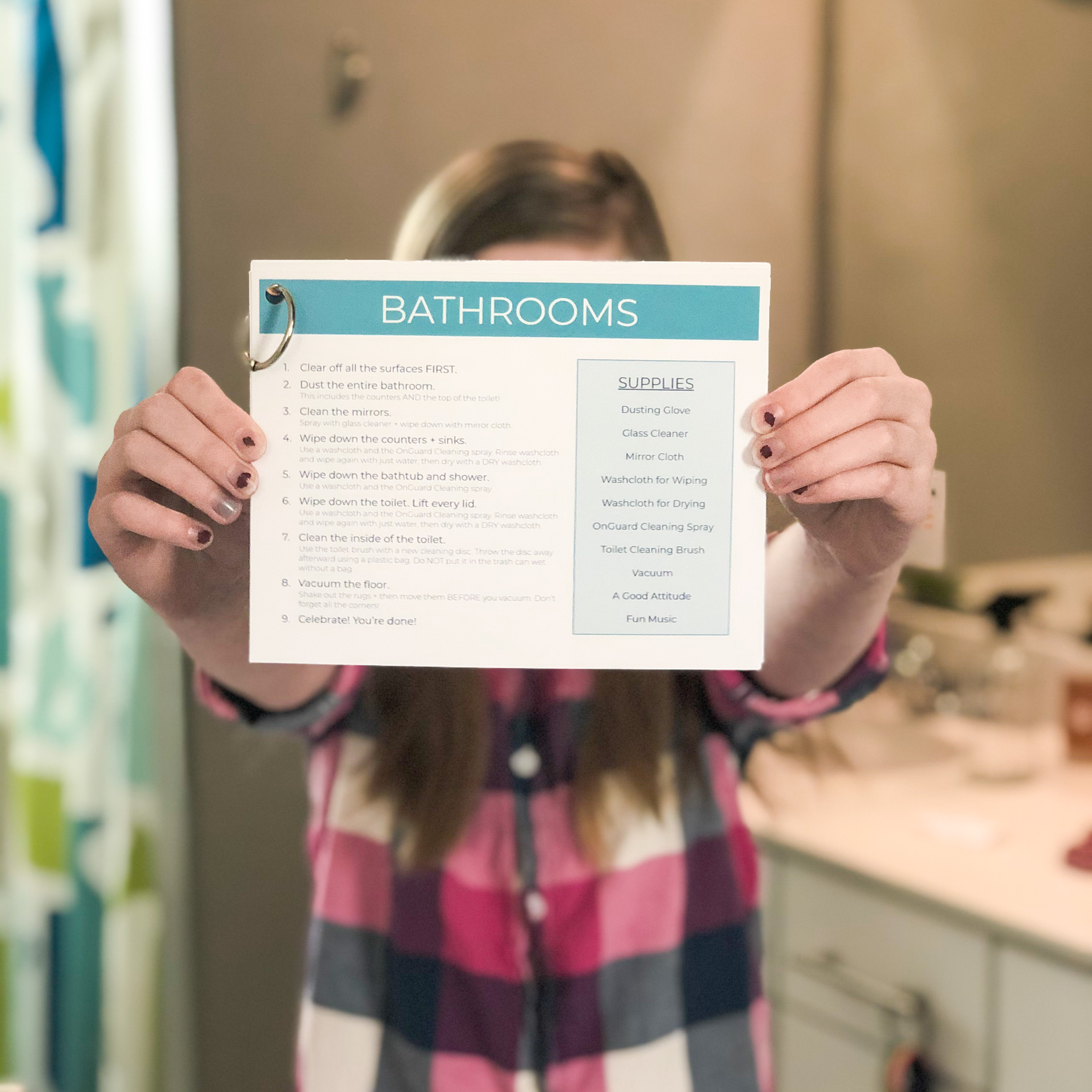 Quit cleaning the house all by yourself.
Print these checklists off, pass them to your kids, and start delegating those house chores! With these checklists in hand, ANYONE can clean each room of the house to your standards.
Each card includes step-by-step instructions as well as a supply list! You (and your kids) won't need to wonder what supplies to use, or which order to go in. We've done the ground work for you!
Cleaning your house has never been easier.
We've included lists for:
Bedrooms
Bathrooms
Living Room
Kitchen
Play Area
PLUS, we've created bonus cards for important tasks like:
Deep Cleaning + Organizing!
These cards are simple, straightforward, and easy to follow. With this pack you'll have everything you need to equip your family to clean your entire house.
ALL FOR JUST $10!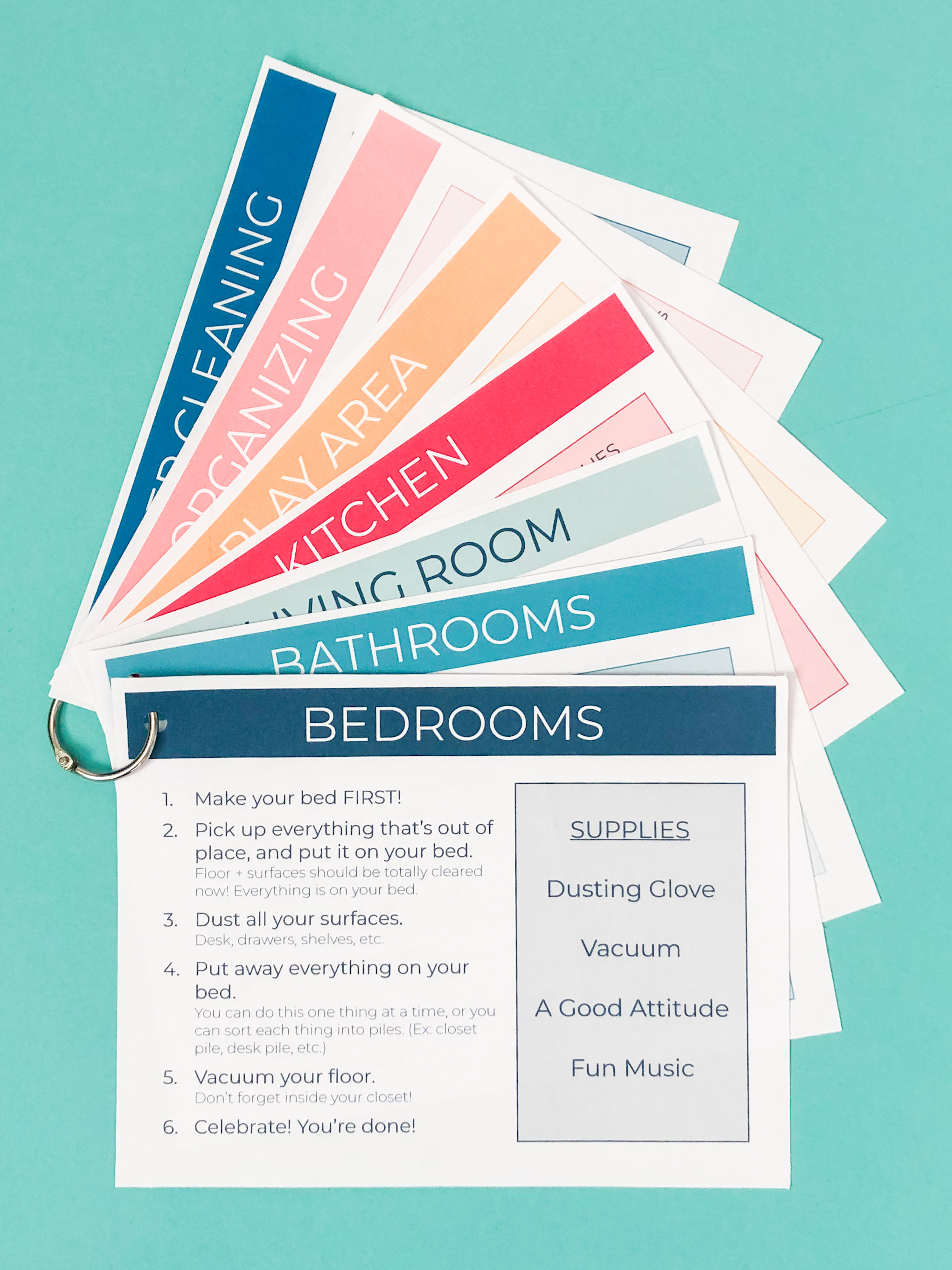 BONUS: EDITABLE FILES!
As a BONUS, we've also included the original Keynote files, which can be opened using Keynote or Powerpoint. With these files, you'll be able to edit each checklist to fit your own family and home needs.
*The inclusion of these files is purely a bonus. Every computer is different and we cannot guarantee that this will work on your computer. We're including these files in hopes that it will be a blessing to you. We are not able to troubleshoot personal computer issues with these files. Thank you for understanding!