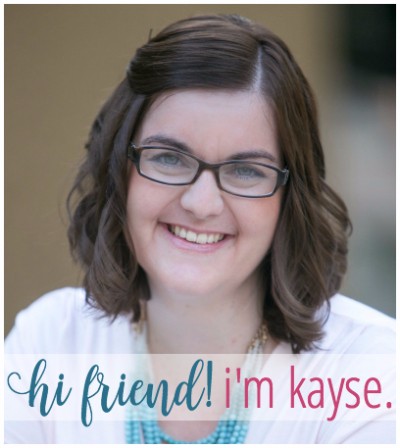 See, I've been in that overwhelmed, exhausted place, myself.
In case we haven't met yet, hi. I'm Kayse, and I'm married to Jon (a very busy music director), and I'm the mom to our two super energetic and never-calm children. I also run IntentionalMoms.com, so I work from home while I homeschool our kids and try to maintain my sanity.

So you can understand how, not too long ago, I had a breakdown of sorts. I blew up at my husband, I couldn't stop crying for days, and I just felt like I'd exhausted all of my reserves - I didn't have anything else to give.
Juggling all the hats I was trying to wear just felt like way too much. I was done.
Being the manager of our home, our family, and my business had taken up every second of my time. There wasn't any space left for rest, for self-care, or for any sort of fun at all.
This is not a healthy place to be. In fact, for me, being the manager led straight to burnout.
That's when I realized I was doing it wrong.
Managers don't do everything - they delegate.
They oversee. Managers ensure the necessary tasks are getting done, but they don't necessarily have their hands in every single one.
I was doing it wrong.
I was the manager, but I wasn't acting like one. Instead, I was taking on ALL the jobs and ALL the responsibility, and ALL the THINGS.
And it just about killed me.
This was not the way I was meant to live - constantly stressed, frantic, and thoroughly exhausted.
I don't think it's the way you were meant to live either.
See, I firmly believe that motherhood can be full of joy on a daily basis. That we don't have to feel like we are drowning in tasks - but that we can actually get the important things done AND still have time for rest, self-care, and family time.
I firmly believe that life just doesn't have to be this hard for us, mommas. I believe we are SUPPOSED to find joy in our time as moms.
And so, I began brainstorming and praying about what I could really do to make my life easier.
The fact was, I still needed to manage the things I was managing. I still needed to run my home, raise my children, plan and cook healthy dinners, run my business, etc. That's the season of life I'm in, and my responsibilities were not going to magically go away.
What I needed was a better way to DO those things. I needed a set of tools that allowed me to do the important things without stealing all of my time and leaving me absolutely exhausted.