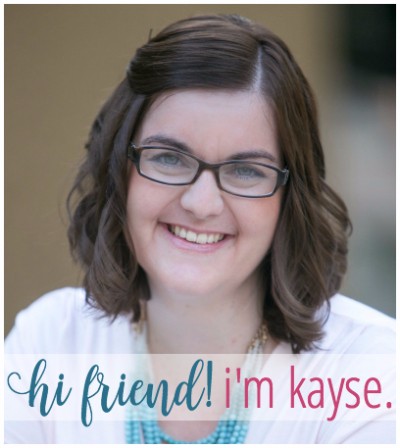 See, I've been in that overwhelmed, exhausted place, myself.
In case we haven't met yet, hi. I'm Kayse, and I'm married to Jon (a very busy music director), and I'm the mom to our two super energetic and never-calm children. I also run Anchored Women, so I work from home, manage our schedules (three schools - THREE SCHOOLS!), and try to maintain my sanity.

So you can understand how, not too long ago, I had a breakdown of sorts. I blew up at my husband, I couldn't stop crying for days, and I just felt like I'd exhausted all of my reserves - I didn't have anything else to give.
Juggling all the hats I was trying to wear just felt like way too much. I was done.
Being the manager of our home, our family, and my business had taken up every second of my time. There wasn't any space left for rest, for self-care, or for any sort of fun at all.
This was not the way I was meant to live - constantly stressed, frantic, and thoroughly exhausted.
I don't think it's the way you were meant to live either.
See, I firmly believe that life can be full of joy on a daily basis. That we don't have to feel like we are drowning in tasks - but that we can actually get the important things done AND still have time for rest, self-care, and family time.
And so, I began brainstorming and praying about how I could simplify my life and actually feel like I was moving forward, making progress, and spending time on the things that mattered.
Here's what I found: We really can't do everything all at once and do it well.

And I really wanted to do things well. I wanted to love my family well, run my house well, and steward my business well. More than that, I wanted to BE well, to have the mental, emotional, and spiritual maturity to steward the life God had given me.
I needed a simplified path that helped me make progress on those areas of life, one at a time. I needed more than a daily checklist, I needed help figuring out what was important and then learn how to shape my life with that perspective in mind.
I created the Anchored Life Kit out of this need. And it's helped me dial in on the things that matter, learn how to be more meaningfully productive, and finally find the guilt-free space I need for the rest and quiet that fills my soul, so that I can keep pouring into those I love.
I want that for you, too.
With the Life Kit, you'll now have a simple framework to get all the important things done, so you can finally find the time to relax and enjoy that family you're working so hard for!
Join us!