THE 5 SECTIONS OF THE MEAL PLANNER: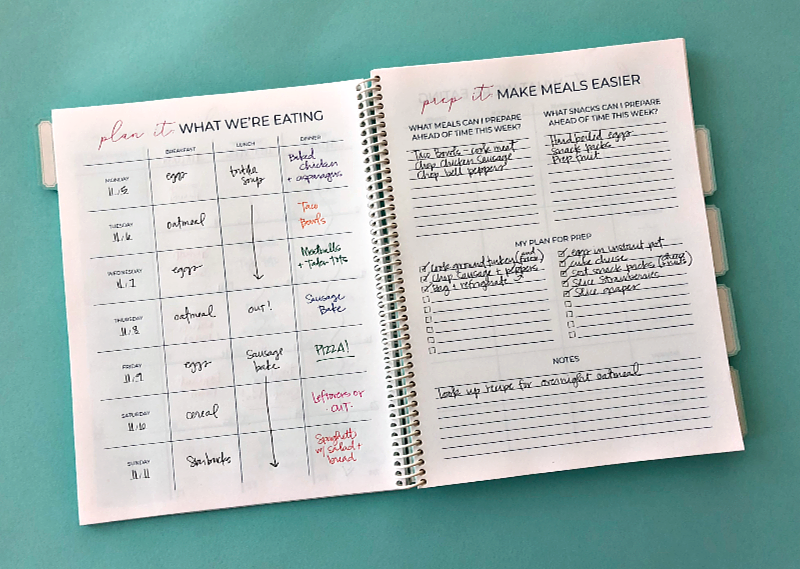 The Yearly Meal Planner: An undated year of monthly and weekly meal planning + prep work!
Favorites: Record your family favorites, holiday favorites, and specific types of meals (quick + easy, crock pot, sheet pan, etc.) along with where you can find their recipes!
References: Quickly reference the Dirty Dozen, Clean Fifteen, Food Storage Guidelines, Seasonal Produce, and more!
Shopping Lists: Grab a categorized shopping list as you head to the store, making your trip quick and easy!
Notes: Extra pages for any notes you want to take as you meal plan!