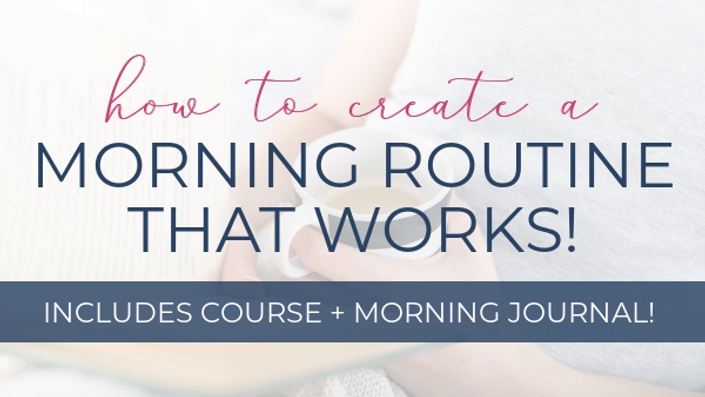 How to Create a Morning Routine That WORKS!
Our complete Morning Routines Course + Simple Start Journal!
Tired of feeling like your morning routine is less of a routine and more of a circus?
I get it!
A little quiet time in your morning is so crucial to our mental and emotional well-being, but so often it seems like we have to work SO HARD to get the "right" morning routine down.
What if it could just be simple? What if your day started with JUST the things that really mattered?
A simple morning routine is TOTALLY POSSIBLE, and I'm ready to help you create one!
Enroll now in How To Create A Morning Routine That Works!
You'll get a super quick, straightforward course on creating a morning routine that works - one because I know you're busy, you can totally work through this course in one day, and implement your new routine TOMORROW!
PLUS, when you enroll today, you'll get a super fun bonus - our newly designed Simple Start Journal to help you walk out that routine each morning!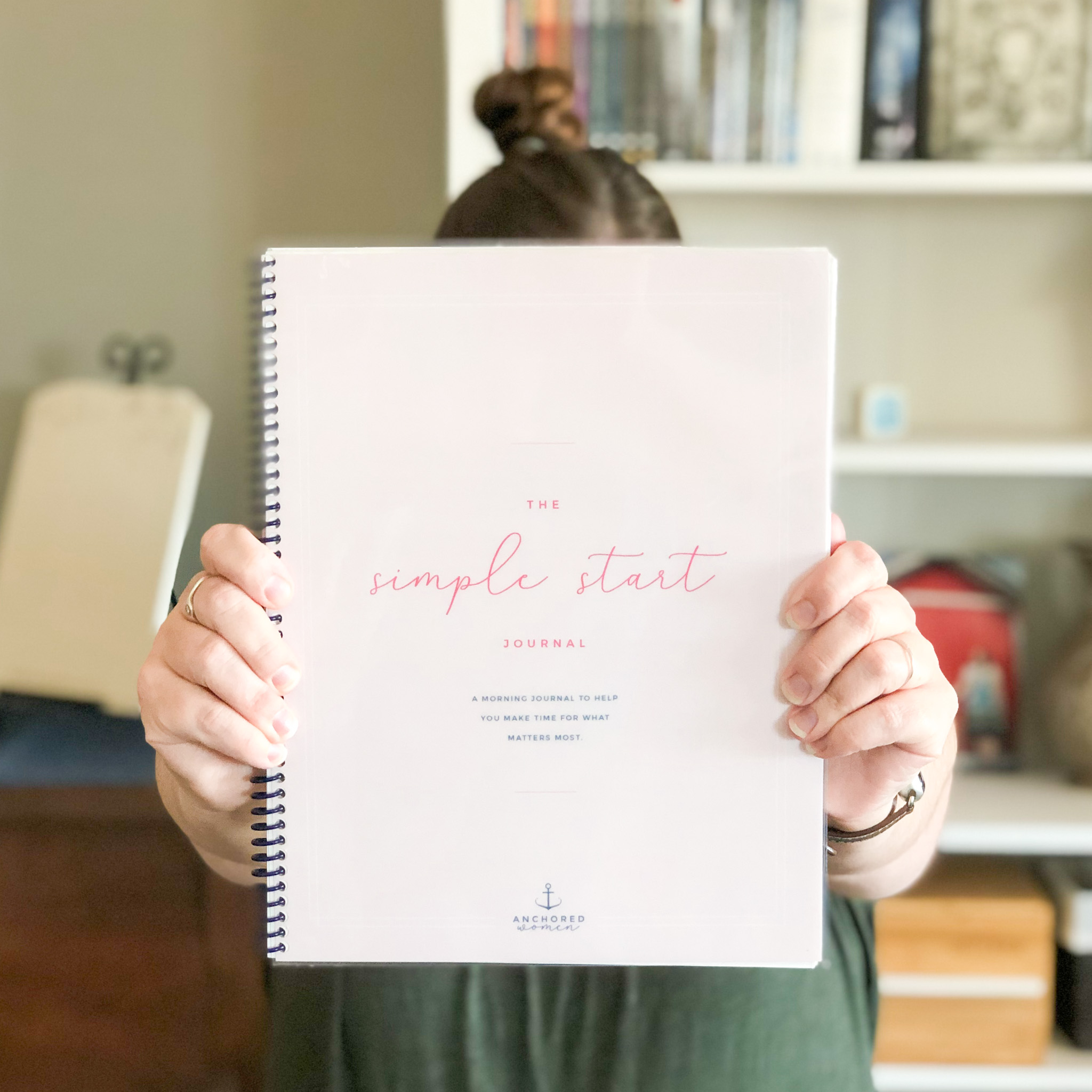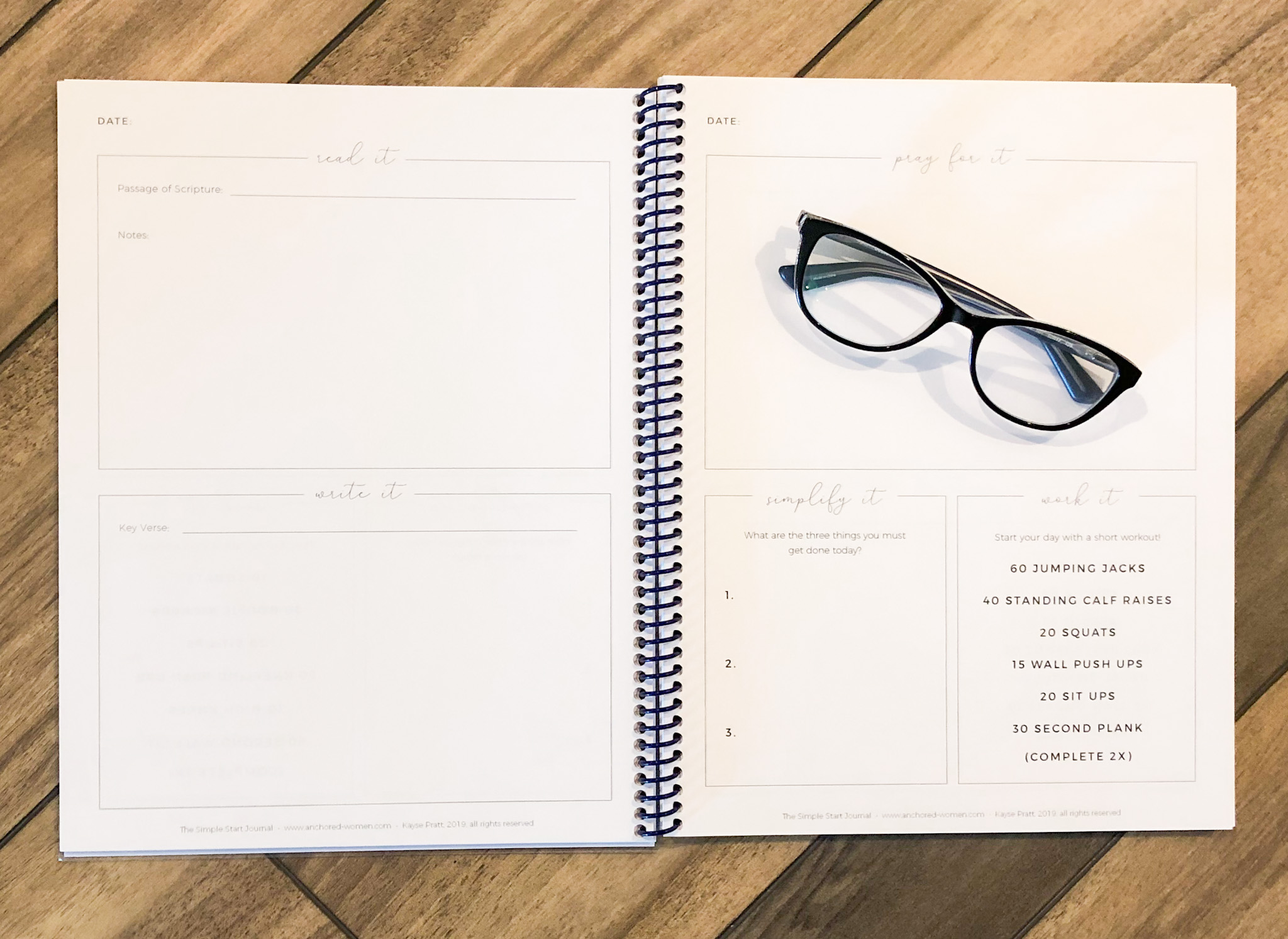 Your Bonus // THE SIMPLE START JOURNAL!
The Simple Start Journal is a morning journal for busy women. It's the simple, straightforward resource you need to be able to do the things that matter most each morning.

Every day, you'll find a section for:
Getting in the Word: You're given space to take notes on a specific passage of Scripture, a place to write out few key verses from that passage, and a space to jot down your prayers.
Getting focused on your priorities: You've given a question to answer & space to note your three most important tasks of the day.
Getting a short workout in: You're given a short, simple workout to complete each day. These workouts can be completed with no extra supplies – just your own body and a small space. There's a different workout for each weekday!
Instead of juggling a basketful of tools, The Simple Start Journal is one comprehensive resource that covers all areas of a simple morning routine: reading & writing Scripture, setting priorities, and completing a short workout, every single weekday!